IMPERIAL CITIES AND THE ATLANTIC
IMPERIAL CITIES AND THE ATLANTIC
CASABLANCA – RABAT – MEKNES – VOLUBILIS – FEZ – IFRANE – BIN EL OUIDANE –MARRAKECH – AGADIR 
IMPERIAL CITIES AND THE ATLANTIC
The "Agadir and the Imperial Cities" tour takes you from Casablanca to Agadir, passing through the heart of Morocco. You'll visit the capital Casablanca and its famous corniche, then discover the imperial cities of Rabat and its provincial charm, Fez, the ancient and famous spiritual capital of the kingdom, under the protection of the Merinids, Meknes, the "Versailles" of Moulay Ismail and its imposing monuments, and Marrakech, the "Pearl of the South", soon to be a thousand years old and no longer in need of introduction. You'll cross the Middle Atlas, enjoy the greenery and freshness of Ifrane and Beni-Mellal, and dive into the bay of Agadir after crossing the extreme tip of the High Atlas. The trip ends on the last day in Casablanca.
THE HIGHLIGHTS OF THE TRIP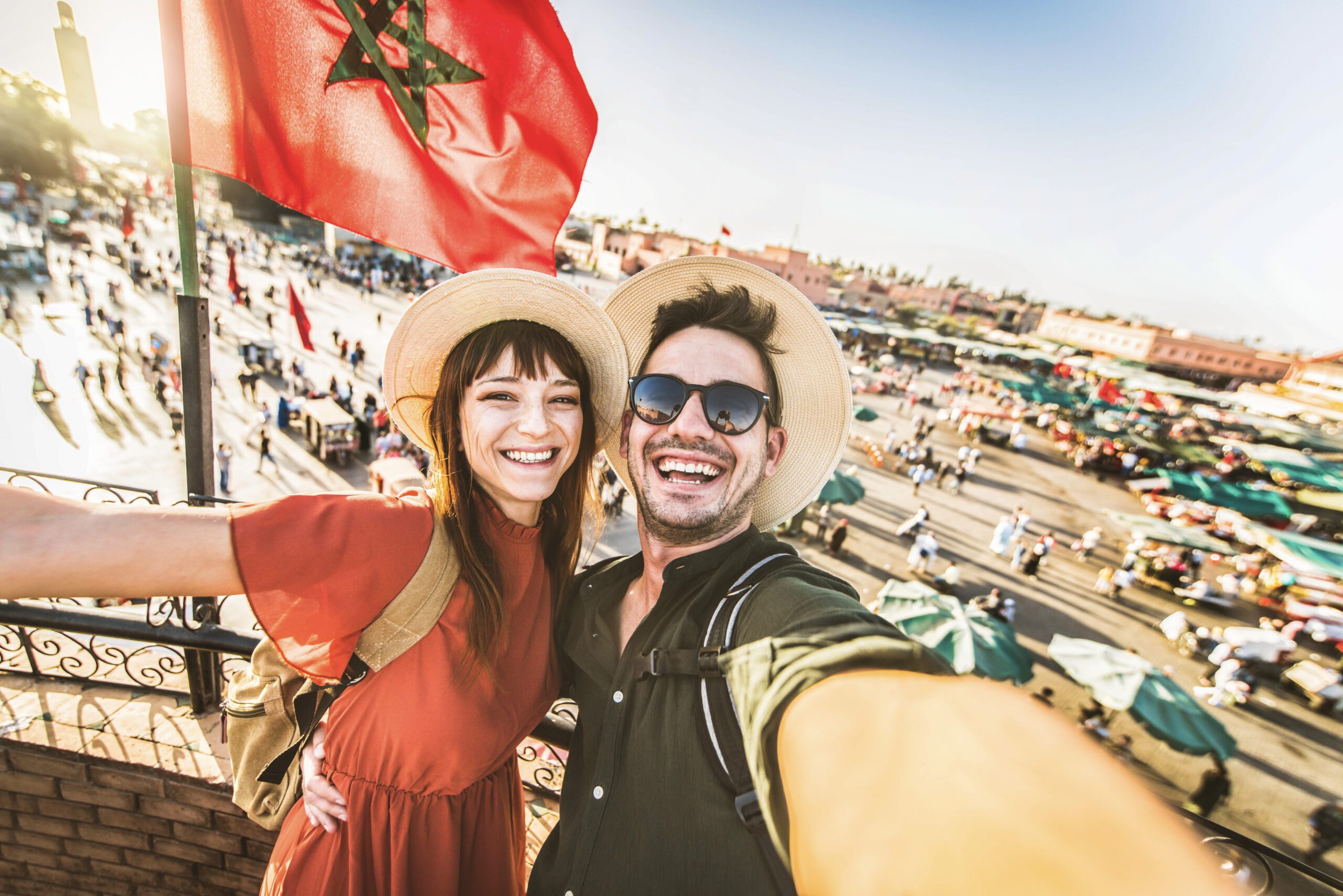 Fez– Ifrane - Bin El ouidane
You leave Fes and drive south through the Middle Atlas with its Barbary apes. Passing Azilal, you reach Bin El Ouidan, known for its large reservoir surrounded by forests and mountains. You will spend the night in a hotel by the lake.
Accommodation: Widiane Resort (B)
Bin El ouidane – Ouzoud – Marrakech
In the morning, visit the Ouzoud waterfalls, a magnificent sight with a lush valley and resident monkeys. Then drive to Demnate, surrounded by orchards and known for its Sunday souk selling olives and pottery. Explore the Iwarides region, which is rich in fossilized dinosaur footprints. Return to Marrakech in the evening, where you check in and spend the night.
Accommodation: Palais des Princesses (B)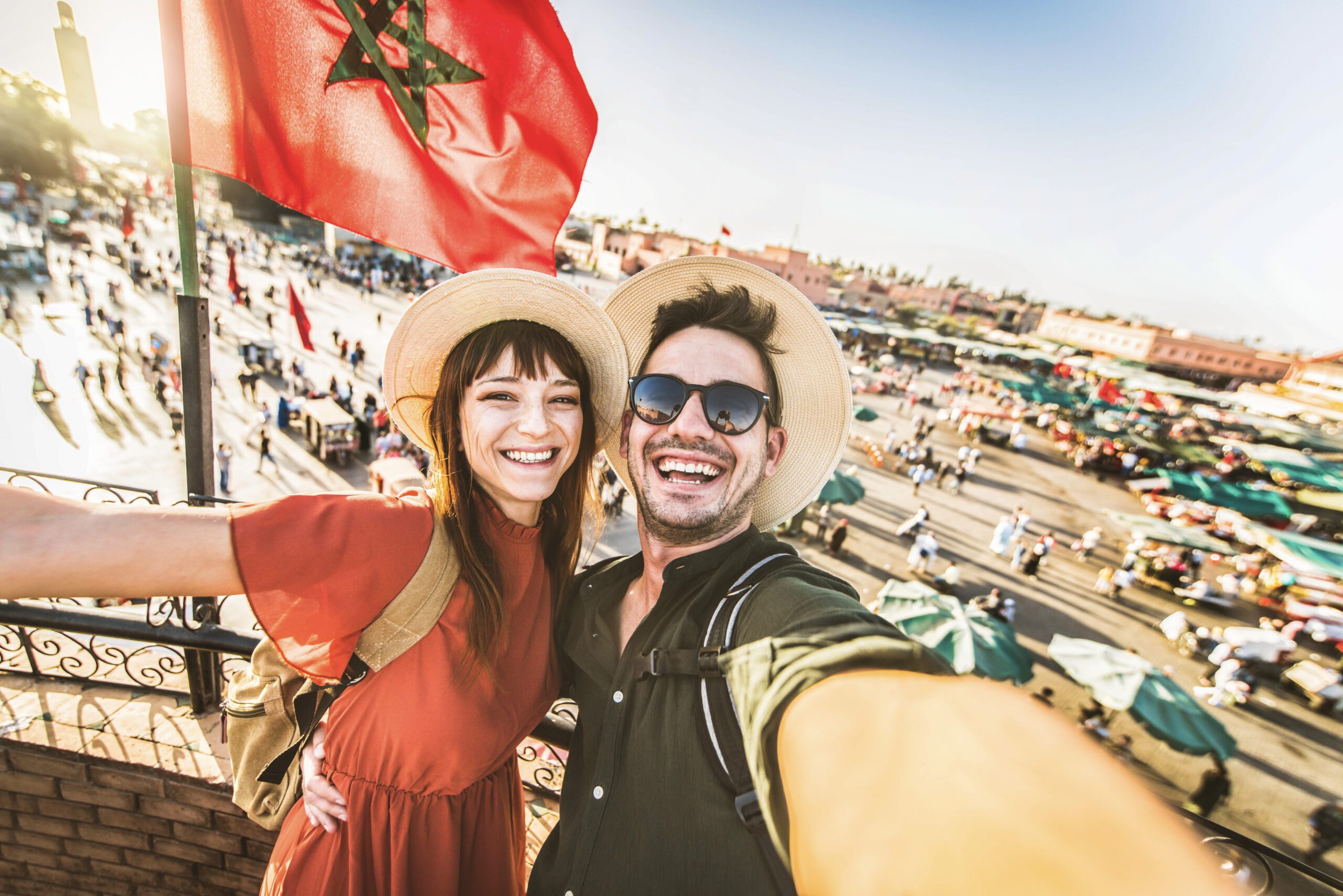 After breakfast, explore the medina with a local guide. Visit the Koutoubia Mosque, Jemaa el Fna Square, the lively souks, Bab Agnaou and the Bahia Palace. Enjoy the free afternoon for further exploration, visit the famous gardens or relax in a traditional hammam. Round off the day with dinner in a typical Moroccan restaurant in the medina.
Accommodation: Riad Palais des Princesses (B)
On the way to Agadir, you will make a stopover in Imin Tanout, which is known for its argan trees and the unique goats that climb the trees to feed. The argan oil from this region is highly prized for its health benefits, both for skin care and culinary use. Learn more about the benefits of argan oil, which is highly prized by the locals.
Accommodation: Paradis Plage (B)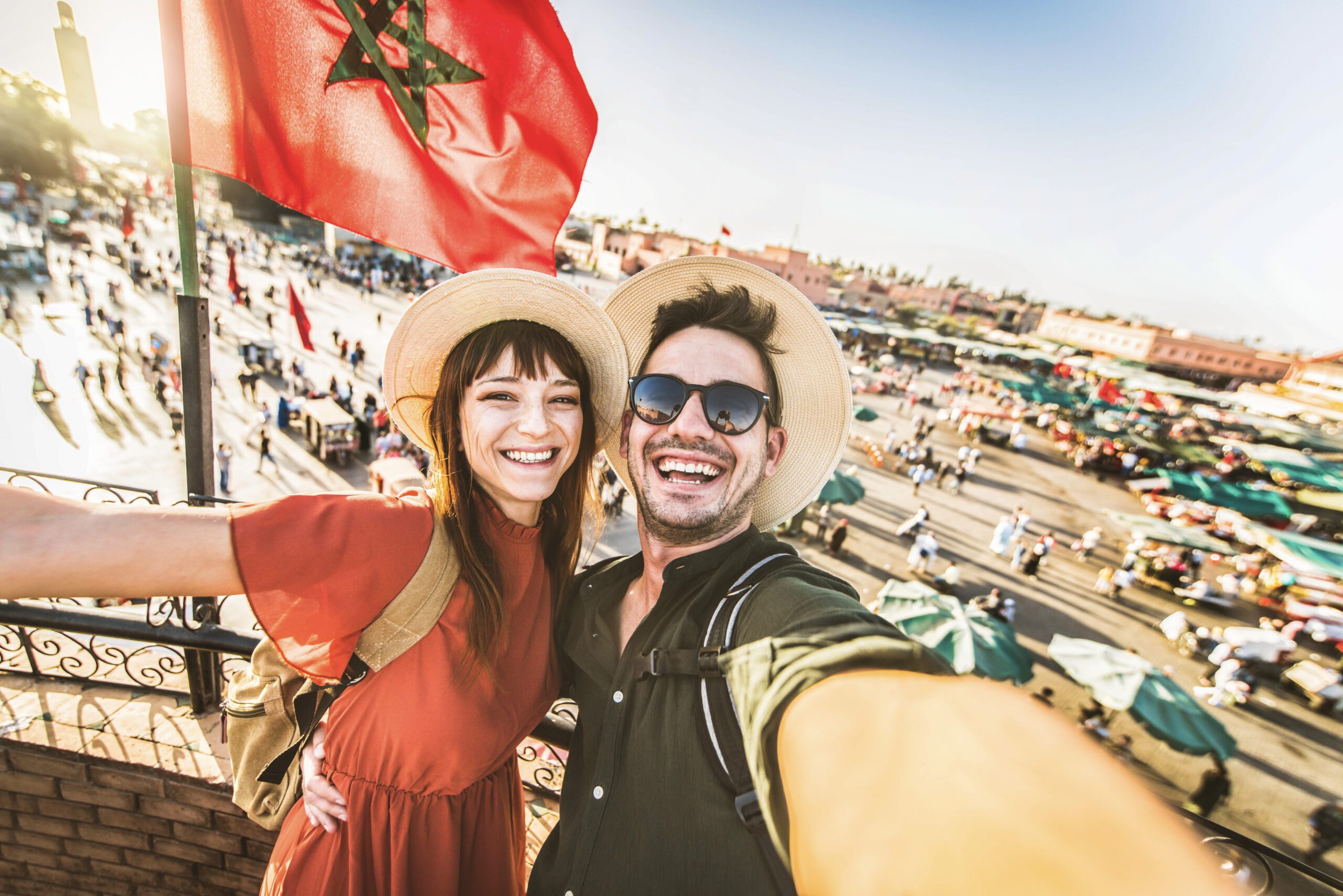 In the morning, explore Agadir, starting with the bustling harbor, famous for sardine fishing. Visit the Kasbah, a historic fortress overlooking the city. Then explore the modern city with its wide avenues, craft stores and boutiques. The afternoon is free for your own activities.
Accommodation: Paradis Plage (B)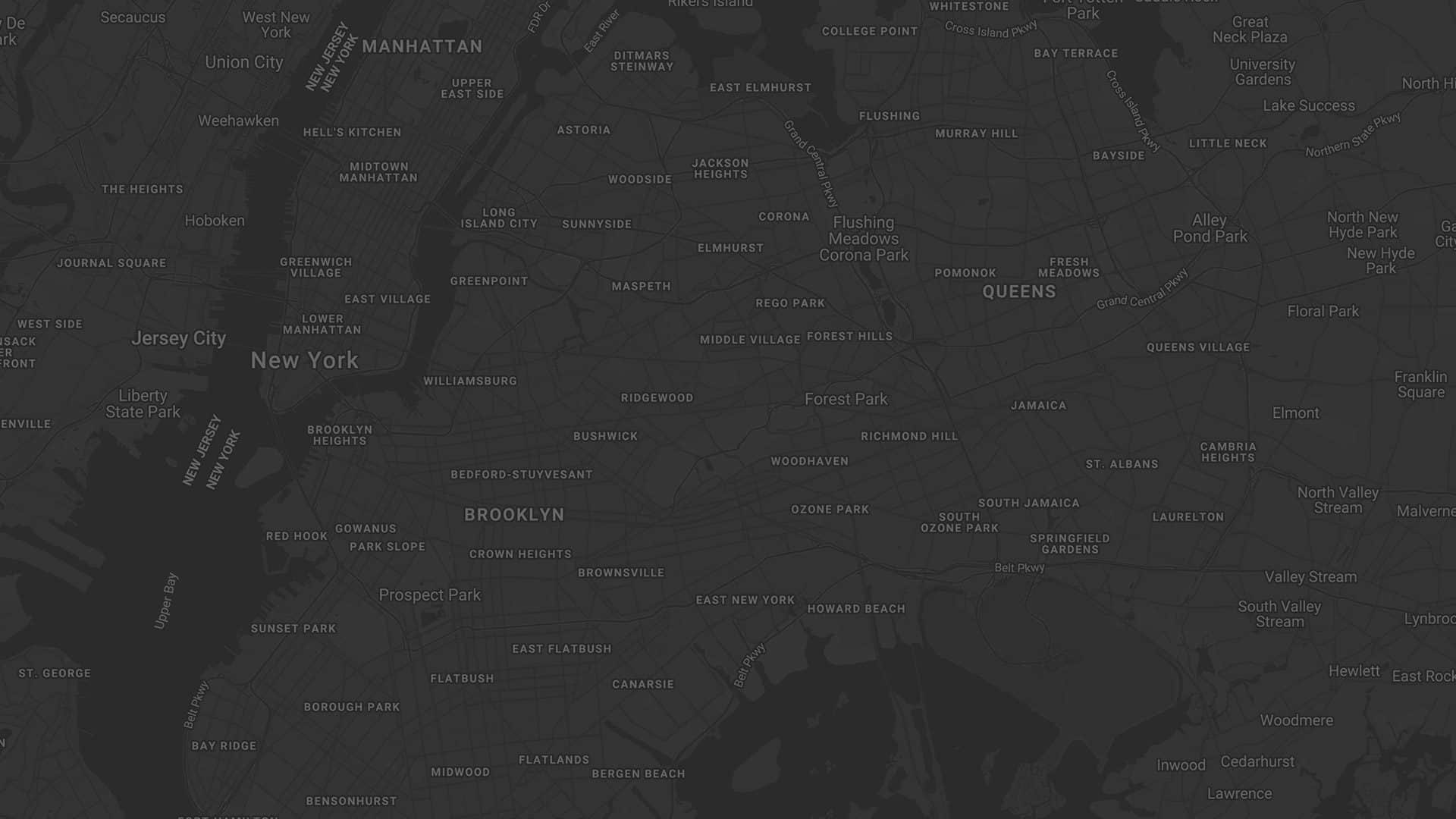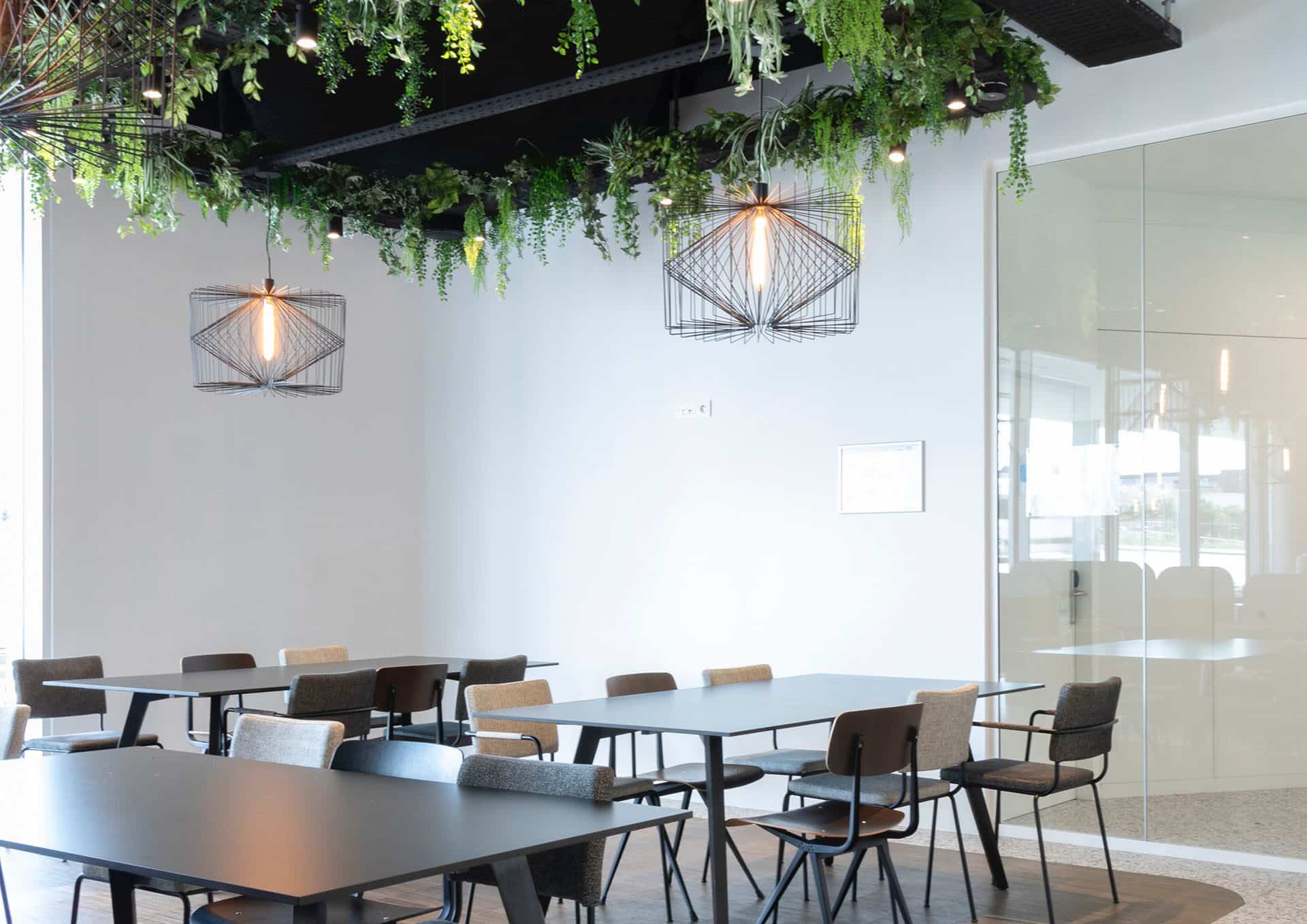 Tooltip Content
Tooltip Content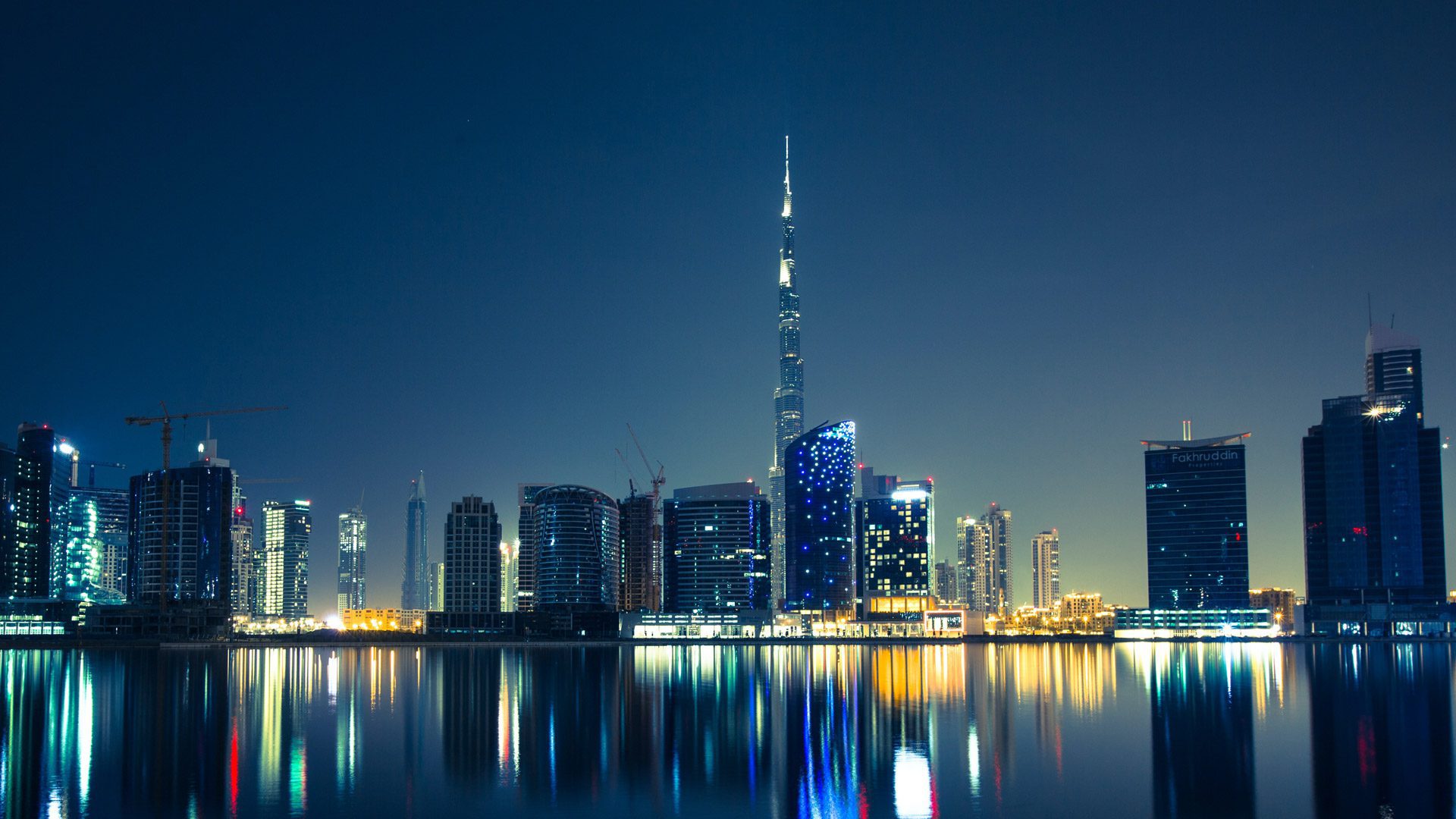 Tooltip Content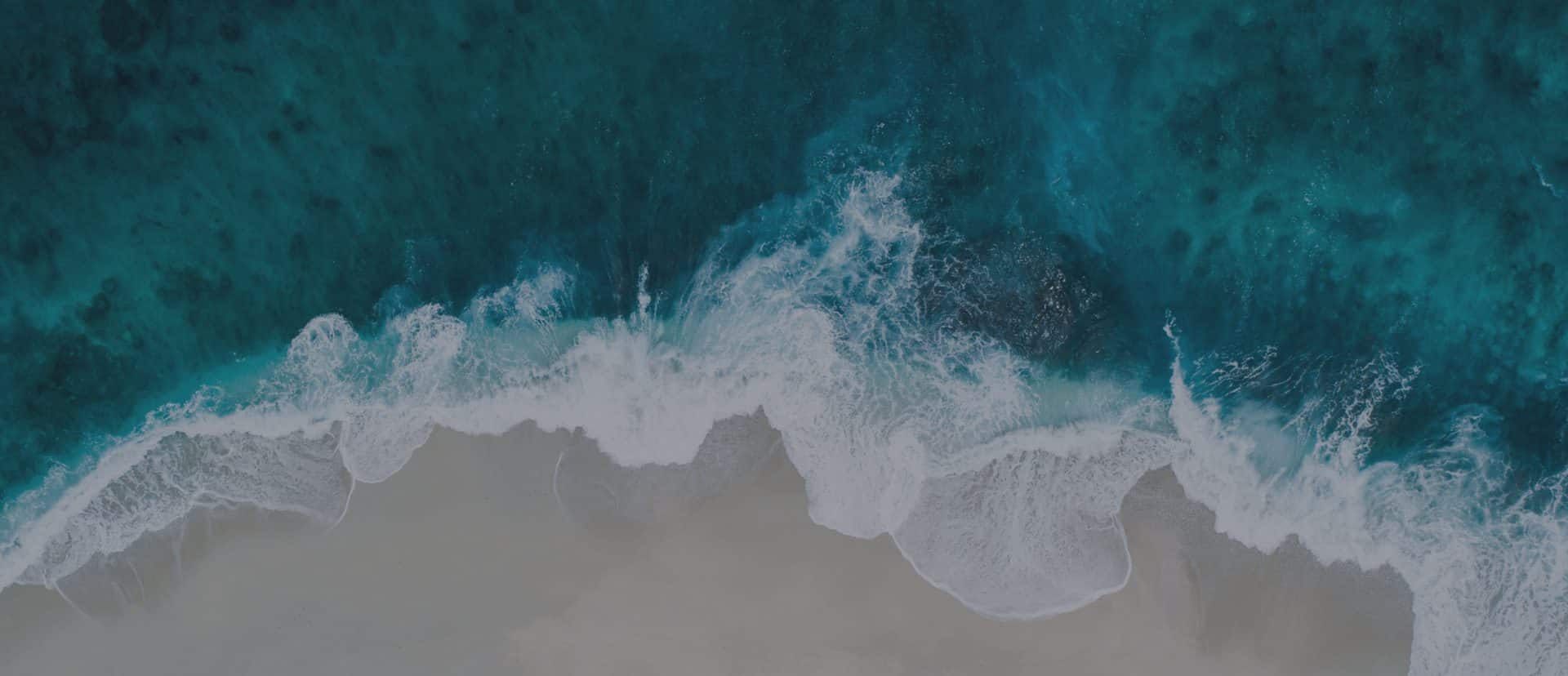 Tooltip Content